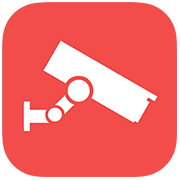 FAQ
What is Checkpoint.sg
Checkpoint.sg is a mobile application that allows users to access real-time traffic camera images around Singapore checkpoints. By using this app, users can easily check road conditions before embarking on their journeys. Checkpoint.sg is readily available for download on both Google Playstore and Apple Appstore.
May I know who developed Checkpoint.sg?
Checkpoint.sg was developed by T+ Interactive Pte. Ltd. in the year 2013.
Is Checkpoint.sg accessible on desktop or laptop devices?
We are sorry to inform you that the web version of Checkpoint.sg has been discontinued. Currently, the mobile apps are only available for download on the Google Playstore and Apple Appstore.
Why are there malfunctioning cameras with "Camera Down" notice?
Please note that most of the cameras are managed by either the Singapore or Malaysian government, and we have no control over them. As a result, we are unable to fix them. However, it is worth mentioning that faulty cameras typically recover after some time, and we urge users to remain patient.
How do you acquire traffic camera images?
Traffic camera images around Malaysia checkpoints are provided by LLM Malaysia, while traffic camera images around Singapore checkpoints are provided by LTA Singapore, sourced from the Traffic Images dataset, which is made available under the terms of the Singapore Open Data Licence version 1.0.
What is the process used to estimate travel time?
We utilize data provided by Google Maps and our proprietary tracking technology to accurately estimate travel time.
How do you obtain the rain area map?
The rain area map is provided by the Meteorological Service Singapore
Can I report a bug?
Please do not hesitate to contact us at hi@checkpoint.sg should you encounter any bugs.
Can I advertise on Checkpoint.sg?
Thank you for expressing interest in advertising on Checkpoint.sg. Regrettably, we no longer offer custom advertisement placements.
© 2023 T+ Interactive Pte. Ltd. All rights reserved.